Spotlight This Month

Records 16 to 18 of 18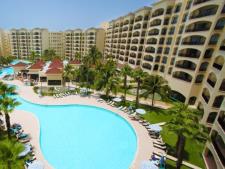 Region: Mexico
Location: Cancun, Mexico
2 Bedrooms / 2 Baths | 45
$10,500 (Negotiable) SALE
$1,000/WEEK (Negotiable) RENTAL
Imagine days by the translucent turquoise Caribbean waters with the finest services and amenities, and spacious villas for your stay in Cancun. The Royal Islander is ...

Region: USA: Southeast
Location: Winter Garden, FL
1 Bedroom, 1 Bath | Floating
$5,500 (Firm) SALE
$1,150/WEEK (Negotiable) RENTAL
Set on 64 acres of lush landscape, Liki Tiki Village is located in the heart of Orlando's tourist district. The family-friendly resort includes a lagoon with five wat...
Records 16 to 18 of 18